The 10 Best Gadgets of 2017: Which One Will Be On Your Bucket List?
From gaming beasts and smart shoes to robot vacuums and turntables, here are some of the year's most covetable technology or maybe the 10 best gadgets of 2017.
1) Dell Alienware Area-51 Gaming Machine
Ok this might not be the most affordable for everyone ? but wow this Gaming PC machine looks straight from the future! It's from Dell Alienware and it's the rolls royce of Gaming. It's insanely fast and amazin graphic cards it got not one but two NVIDIA GeForce GTX Titan Z(Oh lawd ?). It's probably the best pc you can buy pre-built if you got the money?
2) Droid Toy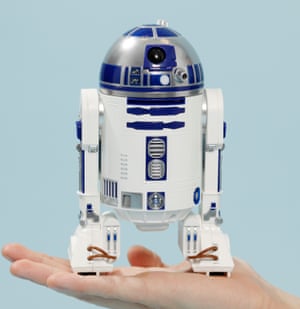 Luke Skywalker's iconic mechanic has been lovingly reproduced in this miniature robot, which can patrol at will, follow you around, and utter his customary hooting trills. He's interactive, app-enabled and, with luck, captures the original R2's characteristic sarcasm.
3) Robot Sidekick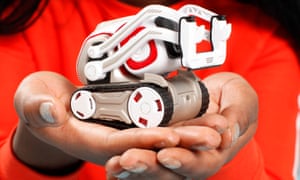 Cozmo is a tiny forklift truck that behaves with whimsical autonomy, trundling around the room, singing and interacting with the furniture. It can perform various feats of engineering involving light-up cubes, and can even recognise your face, staring up at you with unequivocal devotion.
4)
Generic KCHKUI Fidget Toys Cube Anxiety    Attention Toy
This anti-anxiety stress toy have 6 sides with different stuff to play around with if you are bored or want to have something to play with your hands. It helps you relax with each side doing satisfying actions like spinning a wheel, rolling a ball, clicking on buttons(3 clicker buttons and 2 silenced buttons) all this to reduce stress. There are many colors and patterns to choose from! Pretty darn cool?
5) Toy Robot (UBTech Jimu Astrobot Kit)
You can assemble one of three robots with this Lego-like kit, each fully mobile and equipped with an infra-red sensor to help it detect and interact with its environment. Best of all, it can then be programmed using the child-friendly block-programming app, opening limitless opportunities.
Read Also: Logitech Launched Wireless Gaming Mouse & Mechanical Keyboard
6) Turntable (Pro-Ject Primary)
As if to prove that the vinyl resurgence needn't be the preserve of moneyed thirtysomethings, respectable Austrian firm Pro-Ject have released this deeply satisfying belt-drive turntable, aimed at people who prefer playing records to fiddling with gear. At £189, the price should make its rivals blush.
7) Smart Shoes
No phone or watch required with these running shoes, which have a sensor embedded in each sole. They also feature a unique "jump test" to help determine how hard your next run should be.
8) Lumos Bike Helmet
Forty-eight LEDs adorn this ventilated bike helmet: white at the front, red at the back, and amber indicators to left and right, controlled by a remote on your handlebar. Not only can you signal your intentions to drivers, the helmet can also detect when you're braking, and its lights react accordingly.
9) Robot Vacuum(Neato Botvac D7 Connected)
If not the Rolls-Royce of robot vacuums then certainly the Lexus, Neato's Botvac D7 is released next month and available now for pre-order. Building on its predecessors' reputation for painstaking thoroughness, the D7 is less plasticky, better for pet hair, and has a luscious app that allows you to control it remotely, chart its progress and keep its venturesome spirit in check with no-go areas.
10) Ski Mask and Helmet(Giro Range MIPS Helmet and Axis Goggles)
Many of Giro's cleverest comfort features are on show in these new models. The helmet's shell is made from two separate panels that can mould to the wearer's head, along with a "thermostat" to control ventilation. The goggles are made with fogless Zeiss lenses.
So these are our choice of the 10 best gadgets of 2017. Do let us know yours.
Get The Latest Tech News Updates and Follow us on Facebook, Twitter, Google+, & Linkedin